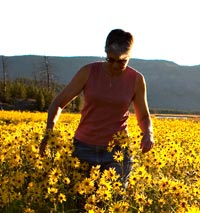 Doranne Long, PT, MS, orthopedic manual physical therapist, with over 30 years of hands-on experience. She recognizes how vital it is to care for ourselves physically, as well as mentally, emotionally, and spiritually. Doranne is passionate about empowering people, through education, to successfully manage their health.

She received a Bachelor of Science in Physical Therapy from the University of Puget Sound, in Tacoma, Washington, in 1981. She completed a Master of Science in Physical Therapy at Massachusetts General Hospital Institute of Health Professions, in Boston, in 1988. She is a member of the American and Oregon Physical Therapy Associations. She has worked in clinics, hospitals, rehabilitation centers, and in home health care.


Doranne is available for speaking and teaching opportunities.